by Eric Marsh
Get this newly released book by one of the world's leading authorities on spindle performance and axis of rotation science.
Precision Spindle Metrology details the concepts of spindle metrology, how to make spindle measurements, and what those measurements mean for machine tool capability and resulting part quality.
Practical, Detailed, Useful
Precision Spindle Metrology provides detailed explanation of spindle measurement processes and data analysis techniques, then applies the processes in several case studies.
In this book, you will learn: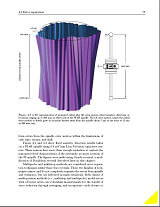 Relationship of machine tool spindle performance to the roundness, flatness, and surface finish that can be achieved on your workpieces
Importance of axis of rotation in the alignment of slideways and machine tool metrology in general
Errors caused by heat generated within spindles
Instrumentation available for measuring the various parameters of spindle performance including the

 

Spindle Error Analyzer
Data analysis techniques to extract the most information from your spindle performance measurements
Spindle measurement pitfalls and how to avoid them.
Table of Contents
Preface…… v
1 – Introduction…… 1
2 – Spindle Metrology Concepts…… 15
3 – Test Instrumentation…… 39
4 – Data Analysis…… 59
5 – Production Equipment Case Studies…… 105
6 – Applications…… 127
Bibliography…… 147
Index …… 159
About the Author…… 161
Book Reviews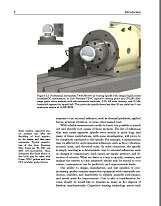 Precision Spindle Metrology Book Review I (pdf)
by
Wolfgang Knapp
Head of Metrology, 
IWF of ETH Zurich 
Chairman of ISO/TC 39, machine tools
Precision Spindle Metrology Book Review II (pdf)
by
Shinji Shimizu
Professor, Sophia University, Tokyo, Japan 
Chairman of the ISO230-7 Working Group at JMTBA
About the Author:

Eric Marsh heads the Machine Dynamics Research Lab at Penn State where he is a professor of mechanical engineering. He holds Ph.D. and M.S. degrees from MIT for his research work with Professor Alexander Slocum's Precision Engineering Group and is regarded as a leading expert in the measurement and understanding of machine tool performance, especially the axis of rotation.
Manuals & Declarations
USER MANUAL | Elite Series (CPL190, CPL290, CPL490, MM190, TMP190, EN190)