Precision sensing made simple
The life sciences industry requires extreme precision and reliability to weather rapid position changes and repeated use. Research labs, medical device companies, and hospitals rely on Lion's world-class technology and expertise to solve their complex precision positioning challenges, while also remaining fully compliant. From precision dosing to bio printing and sample handling, our solutions help bring high-quality products to market faster. 
Our Clients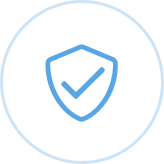 Lion Precision has helped many life sciences organizations fine-tune their processes to achieve absolute precision, efficiency, and reliability.
Contact us today for full-service motion control and precision positioning solutions that will streamline your life sciences application.