USER'S GUIDE  for the
LRD900-Photoelectric Sensor Label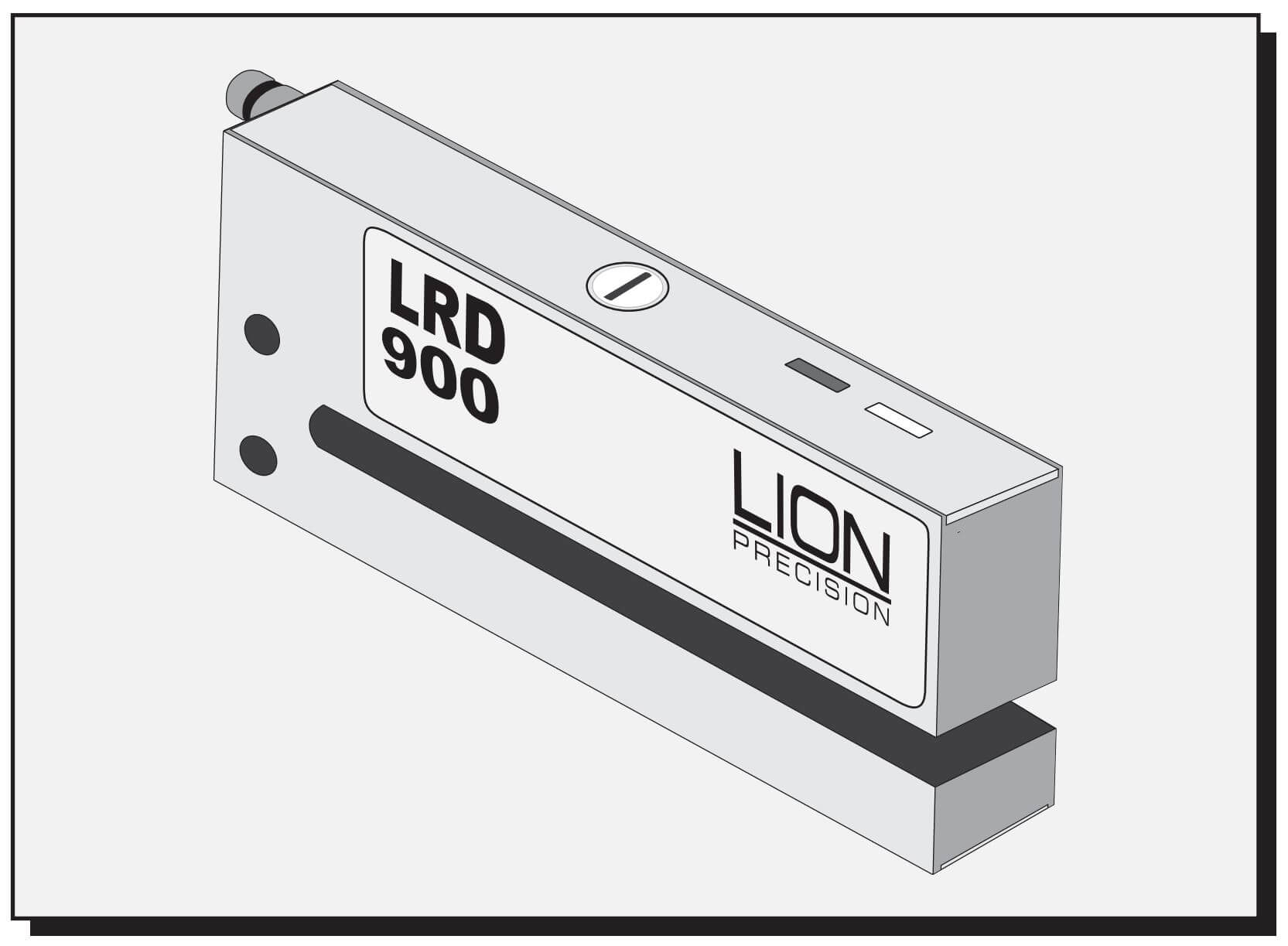 ---
Adjusting the LRD900
The Lion Precision LRD900 Label Sensor uses LED optical technology to sense label edges for registration, counting and other applications.
---
Step 1
Remove a label from the web. Place the area of the missing label in the sensor – (liner only).

---
Step 2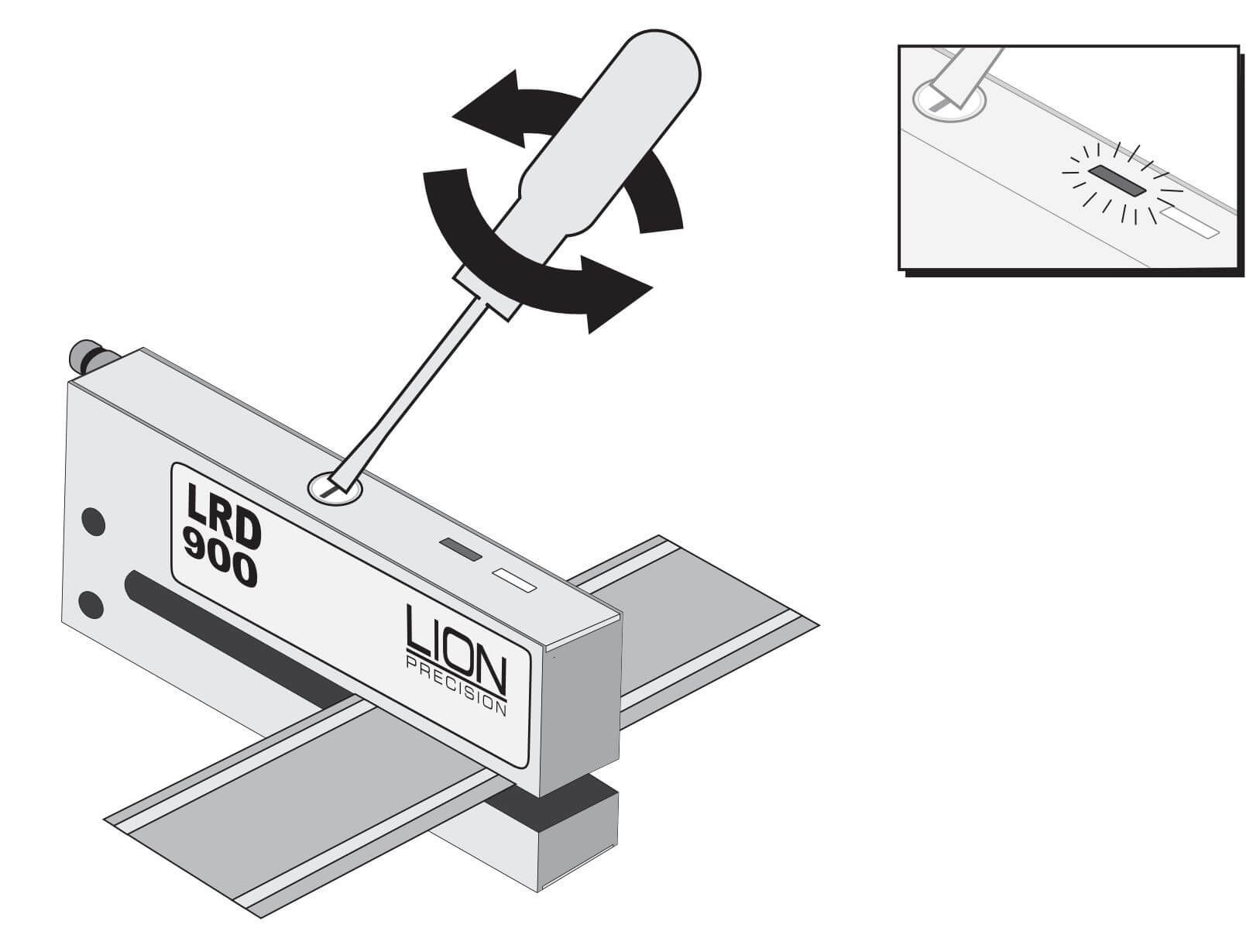 Turn potentiometer to the LEFT  until the red LED appears.
Red LED is on with label present
---
Step 3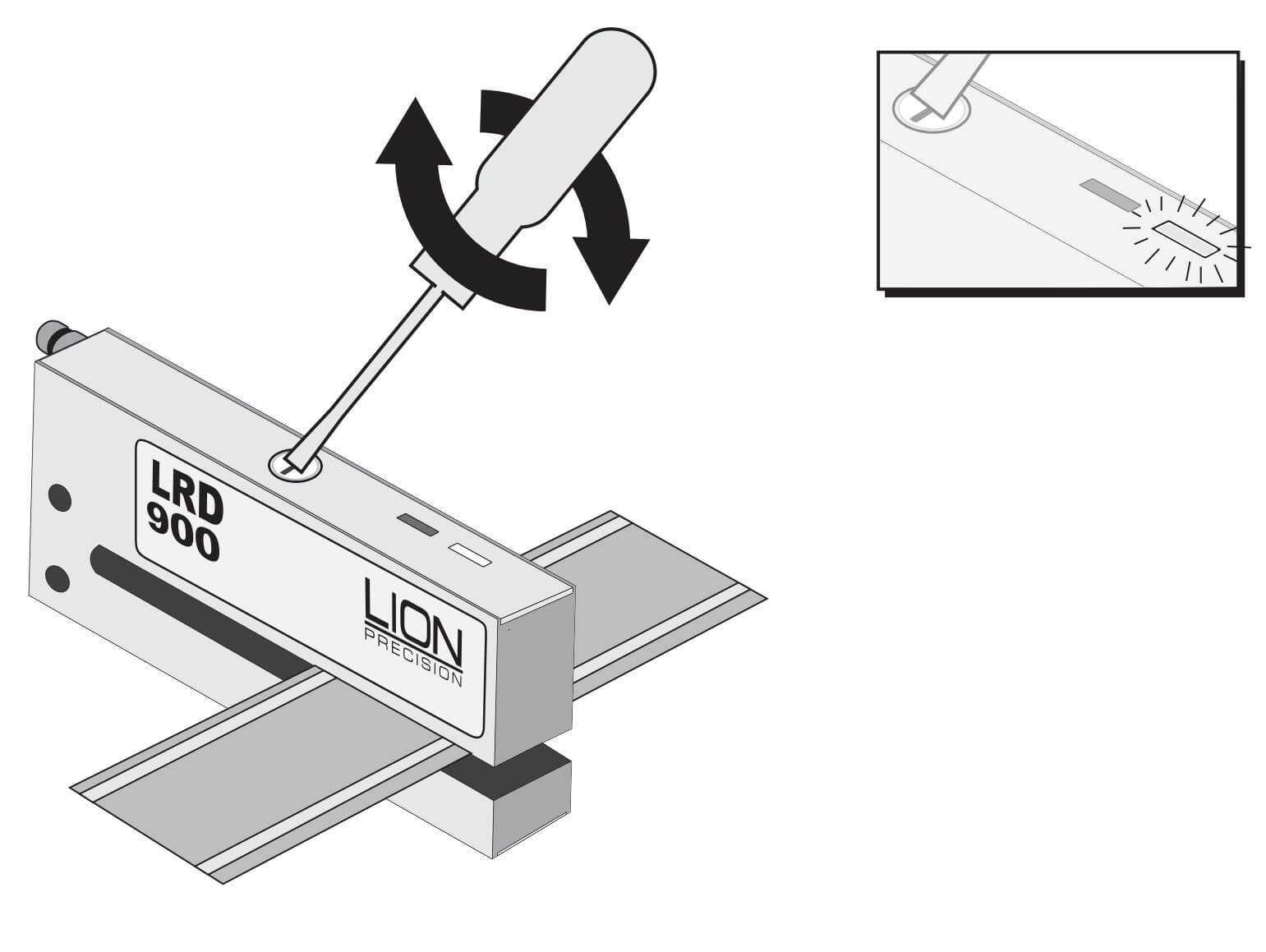 Turn potentiometer to the RIGHT until the green LED appears.
Green LED is on without label present
Turn potentiometer 1 to 3 rotations farther to the right depending on the contrast between backing and label.
---
Warnings
Sensor body is connected to Ground. Sensors must not be attached to voltages in excess of 30VRMS or 60VDC.
Use of the equipment in any other manner may impair the safety and EMI protections of the equipment. All power must be o when installing the sensor.
---
Specifications
Power Supply

Voltage

---

Current

10-30 VDC (reverse polarity protected)

---

<40mA

Response Time

on or off

---

Switching Frequency

50us Max

---

10kHz Max

Output

Output Current (sinking or sourcing)

---

Switching Output

200mA Max (overload protected)

---

PNP (sourcing) or NPN (sinking) w/ Dark or light switching

Temperature

Operating Range

32 F – 140 F (-4 C…+60 C)
---
Dimensions
---
LRD900 Wiring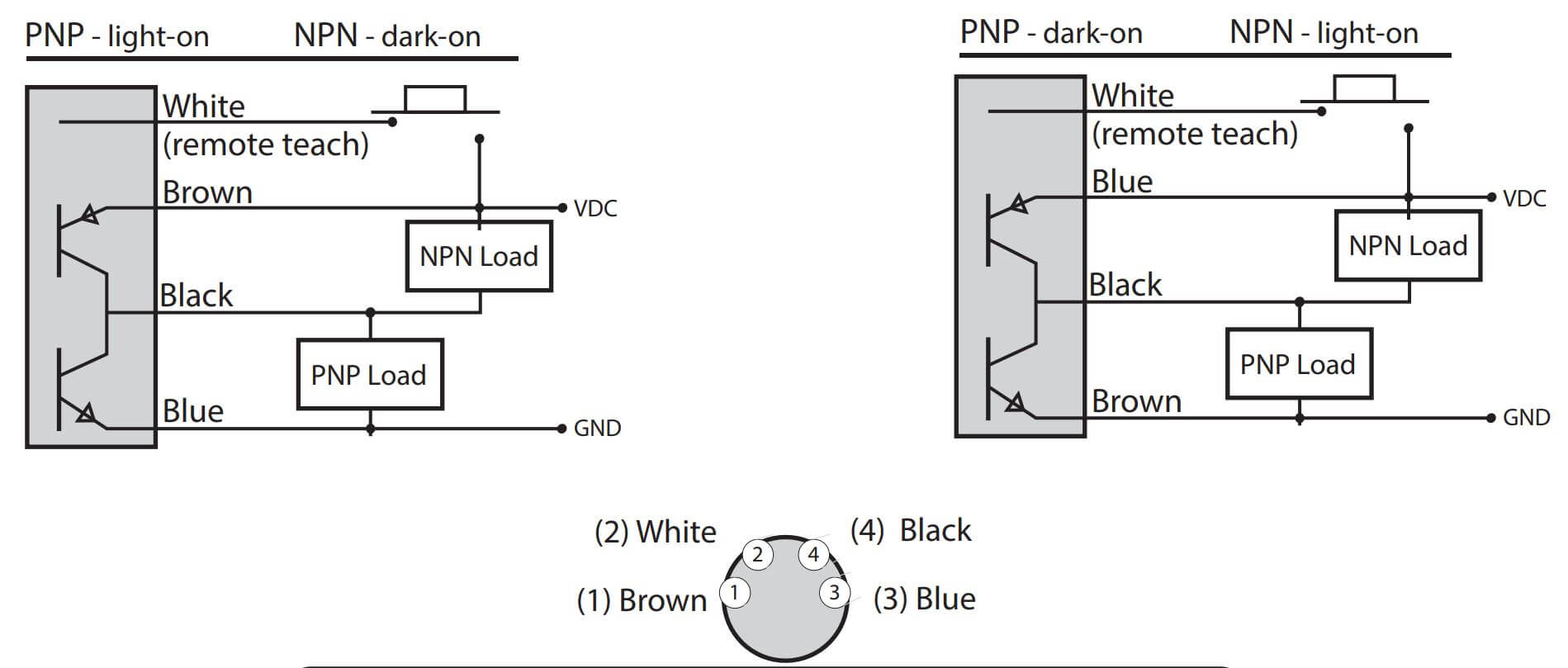 ---