Custom Label Sensors
You need a sensor for an unusual application or difficult mechanical installation. Our streamlined customization process called CUSTOM (CUSTomer-Oriented Manufacturing) makes a custom sensor a real possibility. Many of our current models started life as a custom solution for a specific sensing application. Some custom models change the physical configuration of the sensing elements, others have customized electrical outputs. What do you need?
Many custom "label" sensors are not really for labels. The have been used to sense splices, plastic cards, seals, overlays, tear tapes etc. See the label sensor models below and see if anything solves your current sensor problem. If not, contact us and let one of our application engineers work with you to develop a solution.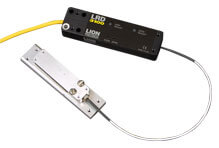 This sensor moves the sensing elements into a separate head for fit in a small space. It is often used without the sensor backplate; instead, a backplate is designed into the machine.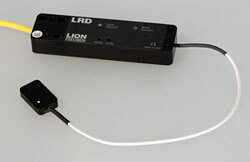 Like the LRD3100 above but for even smaller spaces.
LRD4100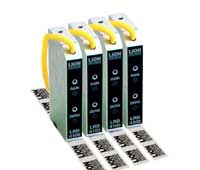 Started as a custom label counter design for a slitter-rewinder.
This is the LRD2100 sensor technology modified to detect the presence/absence of tear strips.
LRD7100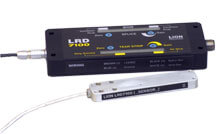 A custom product with dual sensors. One for sensing overwrap splices and the other for tear tapes.
​Contact us today for custom-designed products to deliver elite speed and precision across your application.