THREAD DETECTION PROBES
Automate manufacturing with thread detection sensors that identify threaded vs. unthreaded holes.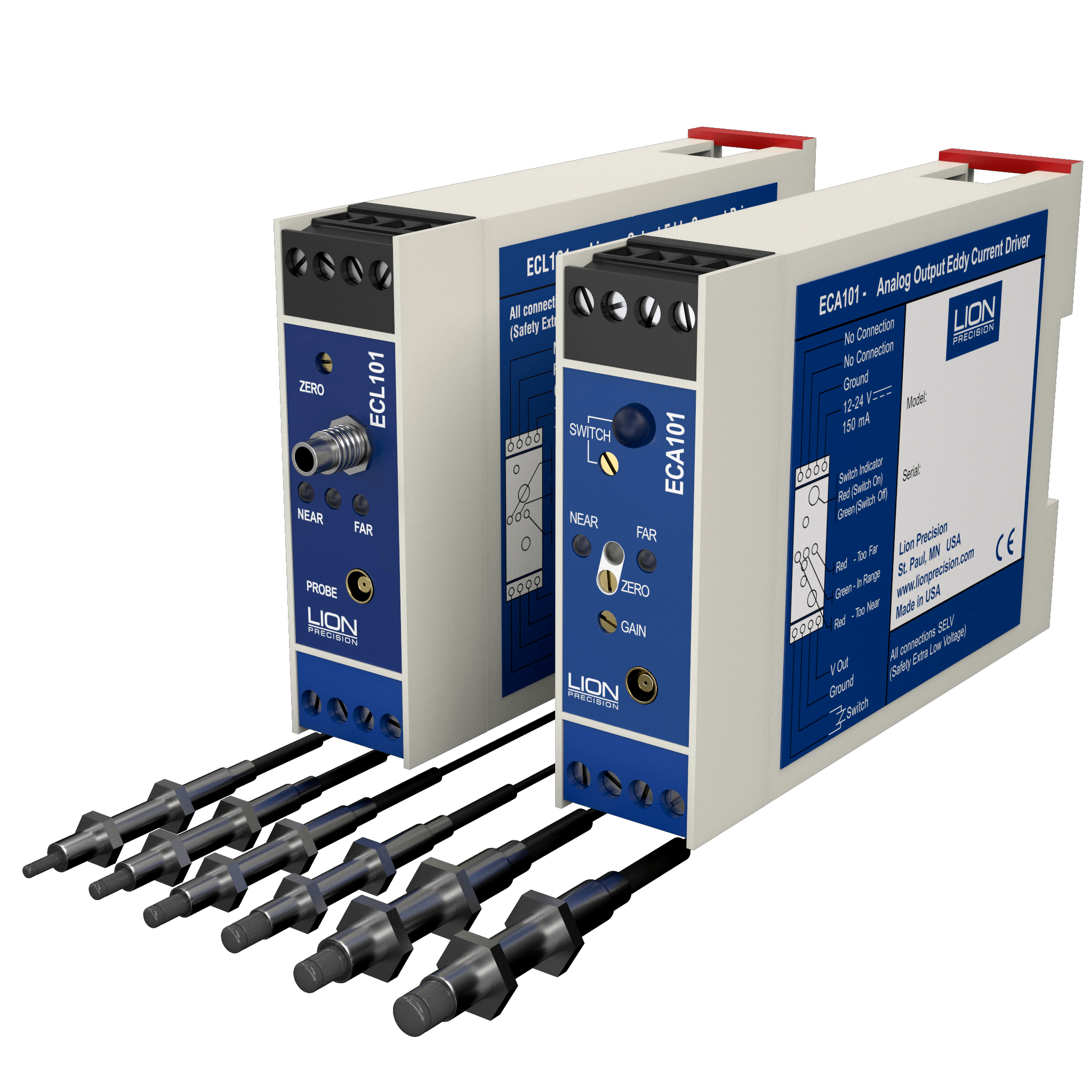 Thread Detection probes are specialized versions of our standard eddy-current displacement probes. They have extended sensing tips to allow easier penetration of tapped/untapped holes and to allow the sensing field to more easily engage the sides of the holes.
Selecting the right probe is dependent on the material type (ferrous vs. nonferrous) and the tapped hole size. The charts below identify the probe model required for your specific sensing needs.
Features:
Easy Installation and Setup
Reliable, Repeatable Performance
Ferrous and Nonferrous Materials
Cut and Roll-Formed Threads
Optional Probe Crash Protection
IP67 Rating (Probes)
-25°C to +125°C Operating Temperature
T-Series for Threads:
T-Series probes sense tapped threads in ferrous materials (cast iron, steel, etc.) and tapped or roll-formed threads in nonferrous materials (aluminum, zinc, copper, etc.)
Ferrous Materials
Use T-Series probes with the ECA100
Driver: Adjustable anaolog voltage output and adjustable switched output.
Nonferrous Materials
Use T-Series probes with the ECL100
Driver: User adjustable analog voltage output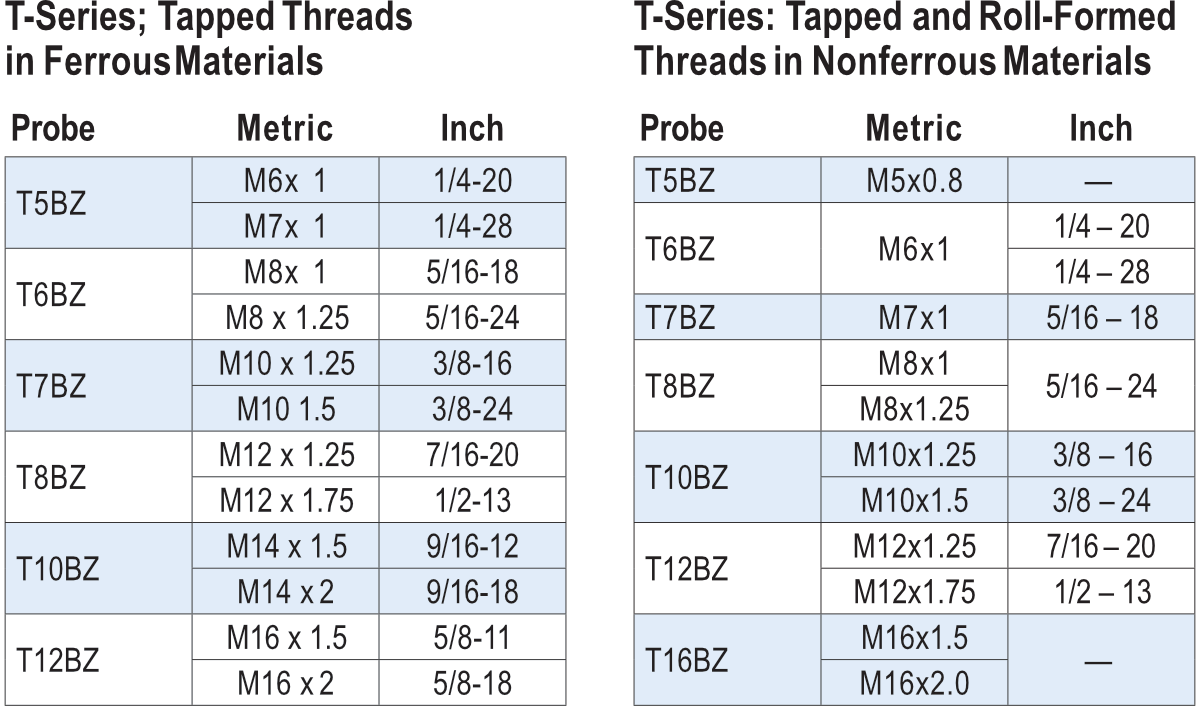 ---
Thread Detection Probe Mechanical Detail

---
THREAD DETECTION DRIVERS
ECA100 & ECL100 Driver Specifications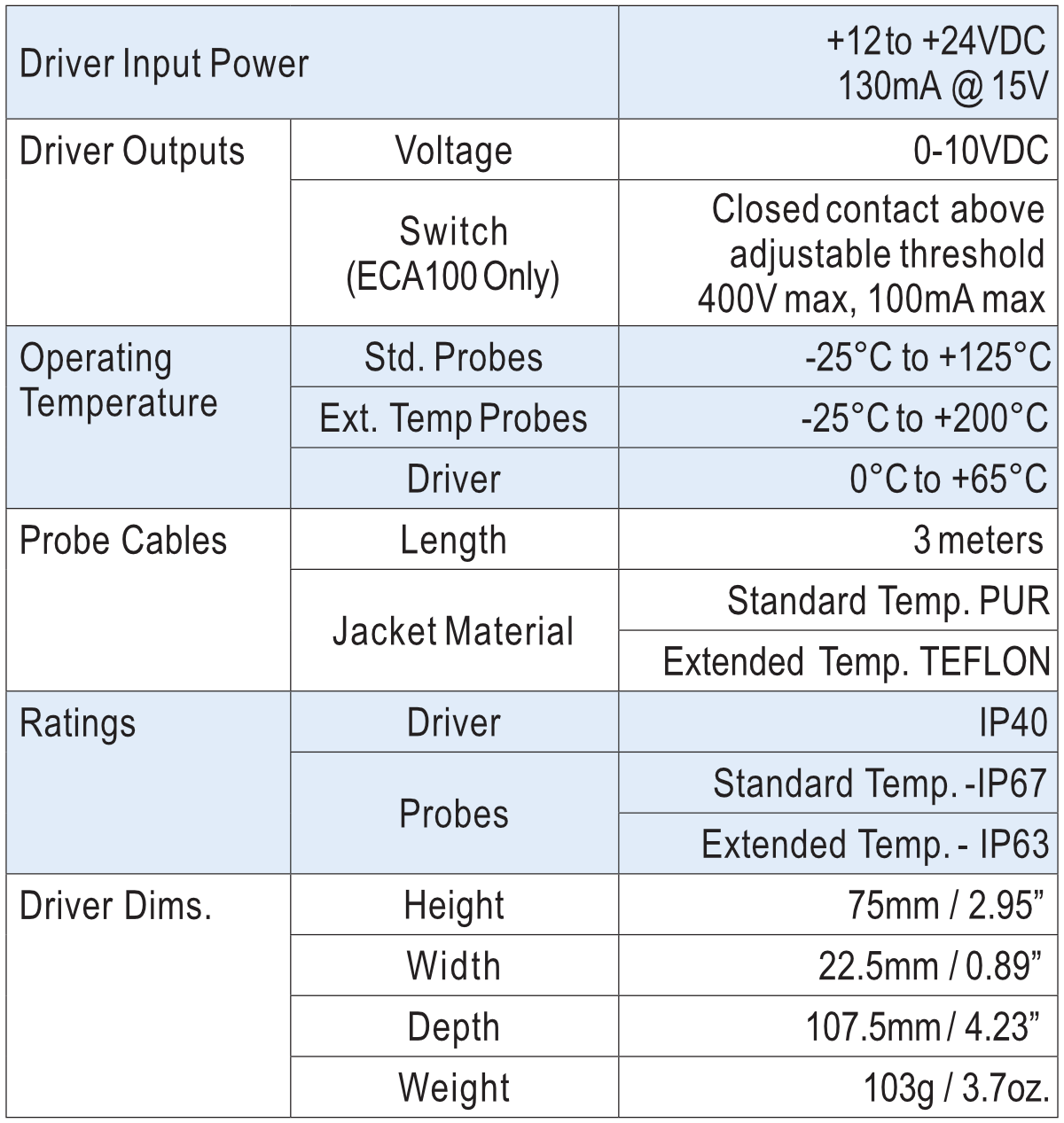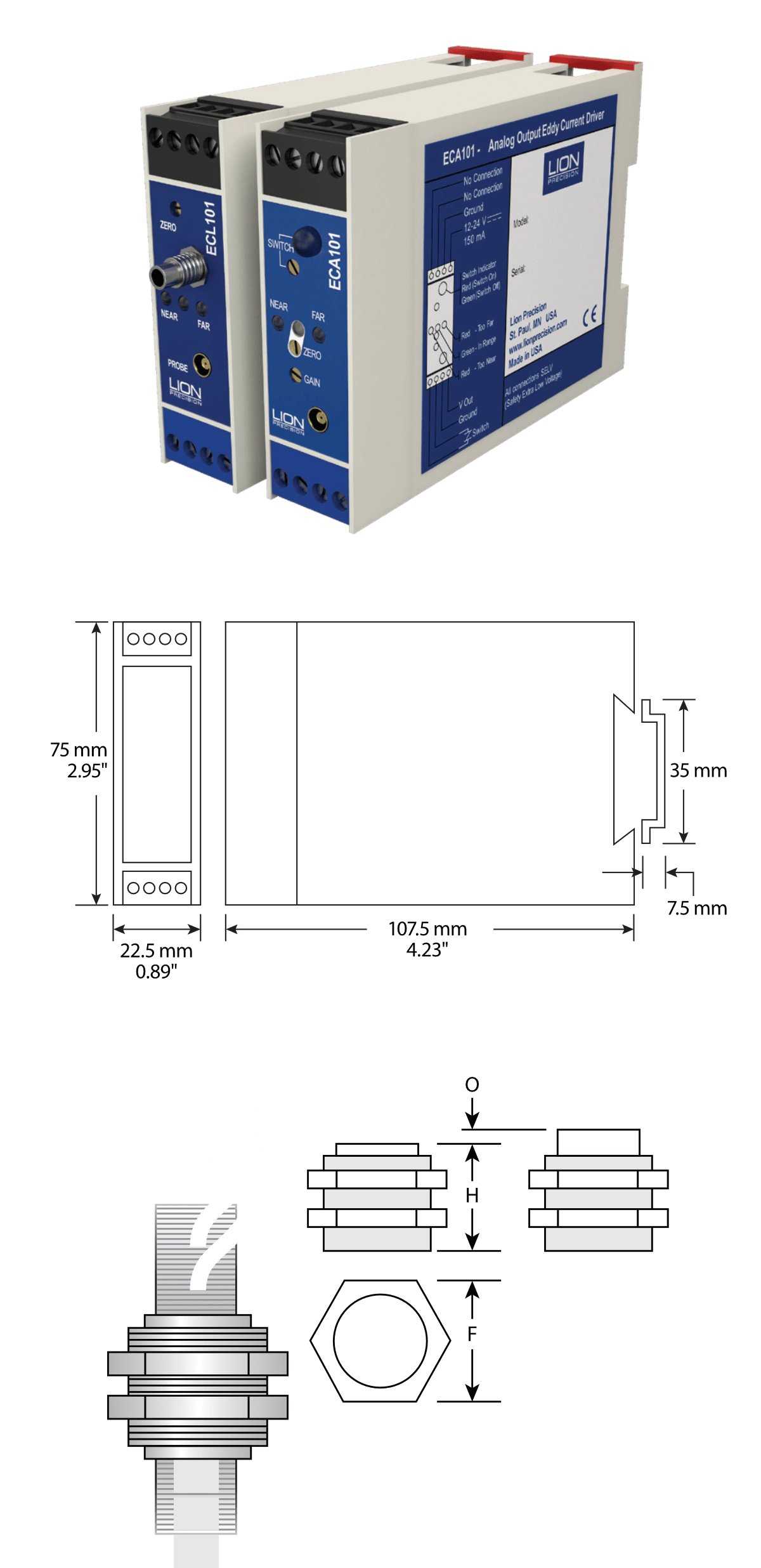 Probe Operating Environment
-25°C to +125°C IP67
Probe Cables
Standard probes have PUR (polyurethane) jackets. High-Temperature probes have FEP jackets. FEP cables can be custom ordered for standard temperature range probes.
Mounting Accessories
To minimize the chance of probe damage due to broken taps or misalignment, use mounting cushions for mounting probes. Size is selected to match the probe.

Ordering Information
Please contact Lion Precision for ordering information. We can be reached via email at info@lionprecision.com, or via telephone at (651)-484-6544.