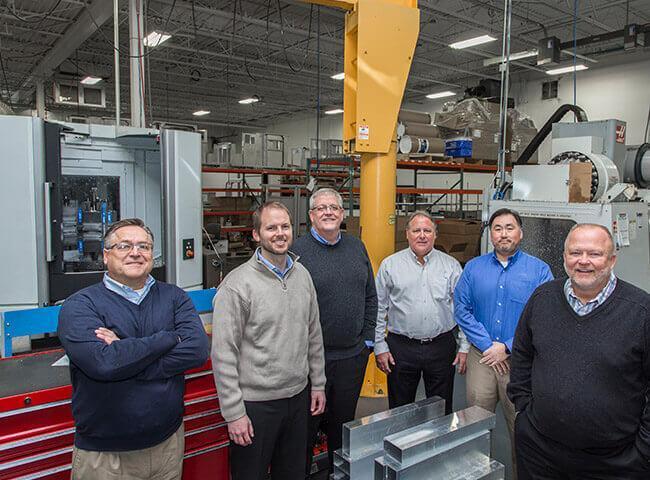 Build your career in global innovation
Lion Precision is a world leader in a rapidly growing industry, representing a tremendous opportunity for growth of the company and all involved in it. Ours is a global business of collaboration between professionals across the world utilizing the best in technology to find success in a vast range of unique applications. There are always new markets to explore in new regions with new people.
We value employees who are humble, hungry, and smart, looking to build on our continuous improvement mindset. We offer flexibility to our employees and the freedom to change things as they see fit. If you have a passion for innovative technology, world travel, and continuous growth, Lion may be the place for you.
Creating value for all​
Our mission is to create value for our employees, customers, owners, and communities. We create value through collaboration with our employees and customers, high employee engagement, and rock solid execution of innovative strategies and initiatives. We maintain systems to hold each other accountable for delivering outstanding results. By adhering to our core values, we provide technology and services that help our customers achieve and maintain high levels of quality and delivery while also delivering profitable growth to all of our stakeholders.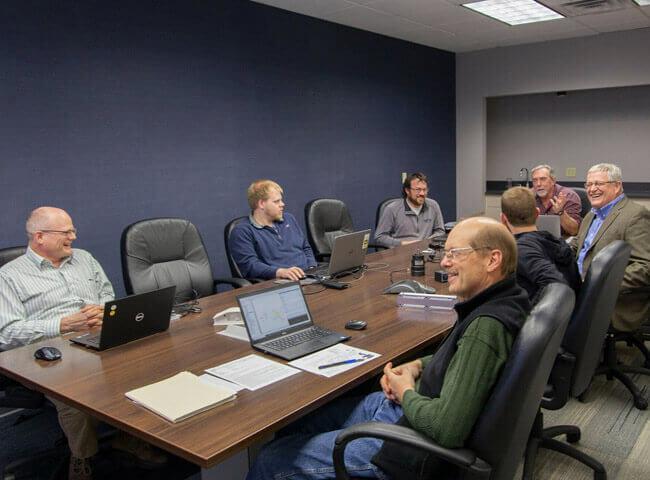 What is it like to work at MTA?
Culture
Culture
Focused and driven to help our customers succeed
A roll-up-your-sleeves attitude where everybody pitches in
Collaboration and teamwork across departments and teams is vital to our success
Committed to a diverse workplace to help drive innovation
Dedicated to provide internal opportunities for advancement and developing new skills
Open and honest communication among team members
Process driven and devoted to continuous improvement
Employee Activity Committee
Community Involvement
Facility
Benefits
MTA believes that our employee benefits should be flexible, comprehensive, and competitive as a significant part of your total compensation. We have a variety of options to help meet your health and wealth goals, as well as providing paid time off to enhance your work/life balance. Full time employees (30+ hours/week) are eligible to enroll in the programs. 
Health Benefits for Employees and Dependents:
Health Insurance -
Choice of two levels of HSA-eligible medical coverage at competitive rates. MTA targets to subsidize the majority of the employee and dependent's monthly premiums.
Health Savings Account (HSA) -
Employees who enroll in the Health Insurance plan are able to contribute pre-tax savings to an HSA to pay for qualified medical expenses. This account rolls over from year to year and savings grow and are withdrawn tax free.
Dental Insurance -
Voluntary enrollment in the Dental plan is at employee's pre-tax cost, and includes an Orthodontia benefit.
Vision Benefits -
Voluntary enrollment in the Vision plan is at employee's pre-tax cost. Benefits include annual eye exams and discounts on contact lenses, eyeglasses, and laser eye correction.
Employee Assistance Program (EAP) -
Employees and their families can receive help with personal or work-related concerns.
Wealth Benefits:
401(k) with Company Contribution -
Employees are eligible to contribute to after 1,000 hours worked and MTA will match employees' contributions at a rate of 50% up to 6% of employee's wages.
Basic Life Insurance & Accidental Death & Dismemberment (AD&D) -
MTA will pay 100% of the premiums for $50,000 of basic life insurance and AD&D coverage.
Optional Life Insurance -
Employees may elect to purchase additional life insurance coverage for their family.
Disability Insurance -
MTA will pay for 100% of the premiums of both Short and Long Term Disability coverage.
Annual Profit Sharing -
Employees are eligible to participate in discretionary profit sharing based on annual company targets.
Tuition Assistance -
To encourage employees' professional development relevant to their position, MTA offers a tuition reimbursement plan up to annual IRS limits.
Service Awards -
Employees receive cash award bonuses on milestone service periods.
Time off Benefits:
Paid Time Off (PTO) -
PTO is accrued per pay period for employees to rest, relax, and recharge.
Holidays -
MTA offers 10 paid holidays each year.
Flexible schedules -
Depending on workload and departmental constraints, MTA tries to accommodate reasonable flexible work schedules.
Bereavement Leave -
Employees are eligible to receive paid time off to attend to the affairs of a death of a close family member.